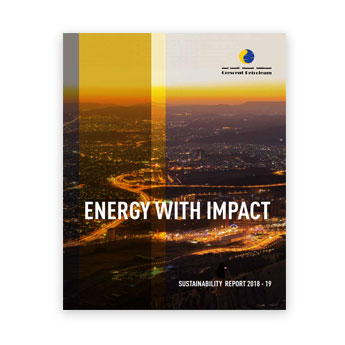 CEO FOREWORD
We are pleased to present the Crescent Petroleum Sustainability Report for 2018-19, Energy with Impact, which outlines our achievements across our core sustainability principles.
Since our start in 1971, Crescent Petroleum leveraged its understanding of the Middle East to promote cleaner energy and social sustainability. We aim to be enablers who leverage our people, technology, and know-how to help solve some of the Middle East's key energy challenges for the betterment of the region and its people. That vision informs and focuses our sustainability efforts across our operations in the UAE, Iraq, and beyond.
A pillar of that effort is unlocking the potential of natural gas in the Middle East, where more than 42 per cent of the world's proven gas reserves lie, and Crescent Petroleum is proud to have played a pioneering role in the regional gas sector for over thirty years.
OUR APPROACH
TO SUSTAINABILITY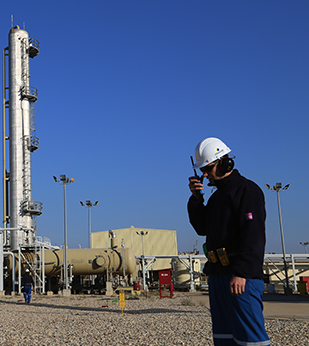 To create lasting value for all stakeholders, Crescent Petroleum embeds sustainability in its strategic planning, departmental objectives and daily operations. Despite the political and economic challenges of 2016, the company continued to support the UN Sustainable Development Goals.
CREATING
SHARED PROSPERITY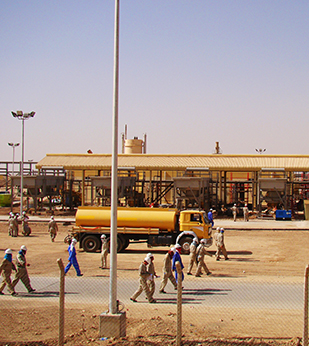 Crescent Petroleum strives to create shared prosperity across the countries it serves. Its joint ventures with governments throughout the Middle East and north Africa enrich national economies while its public-private partnership revitalise infrastructure, promote sound public policy and address youth unemployment in the region.
EMPOWERING COMMUNITIES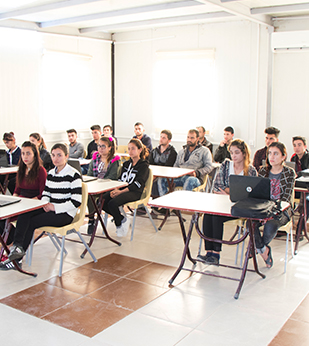 In addition to responding to the energy needs of the communities it serves, Crescent Petroleum is committed to raising their standards of living by improving healthcare access, promoting business events and organisational dialogue and supporting various educational programmes.
SAFEGUARDING
OUR PEOPLE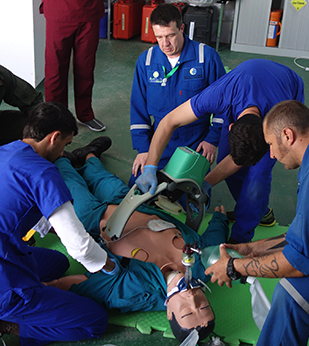 As Crescent Petroleum's core focus area is the health and safety of its employees and neighbouring communities, it has developed a comprehensive risk management approach and continuously monitors key safety indicators.
OPERATING
RESPONSIBLY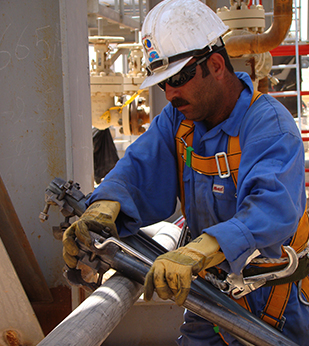 To help mitigate climate change and water scarcity, Crescent Petroleum endeavours to minimise its environmental footprint by promoting recycling across its facilities, reducing water and electricity consumption, and holding awareness events for its employees and stakeholders.
BUILDING A
RESILIENT WORK CULTURE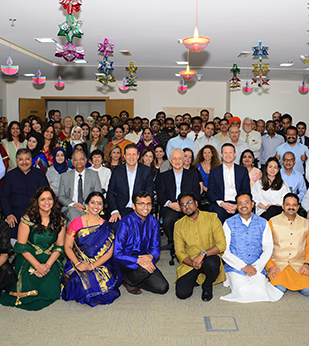 To help employees reach their full potential, Crescent Petroleum seeks to create and maintain a healthy, safe and empowering work environment. It notably provides job security, celebrates long service and regularly introduces corporate policies that promote self-fulfilment and well-being.