POWERING ECONOMIES
By developing and engaging local talent and advocating tirelessly for responsible policies, we accelerate economic growth and bring wide benefits to the communities we serve.
Unlocking potential
Crescent Petroleum's ambition is to unlock the energy and human potential of the communities where we operate in ways that are economically, socially, and environmentally responsible.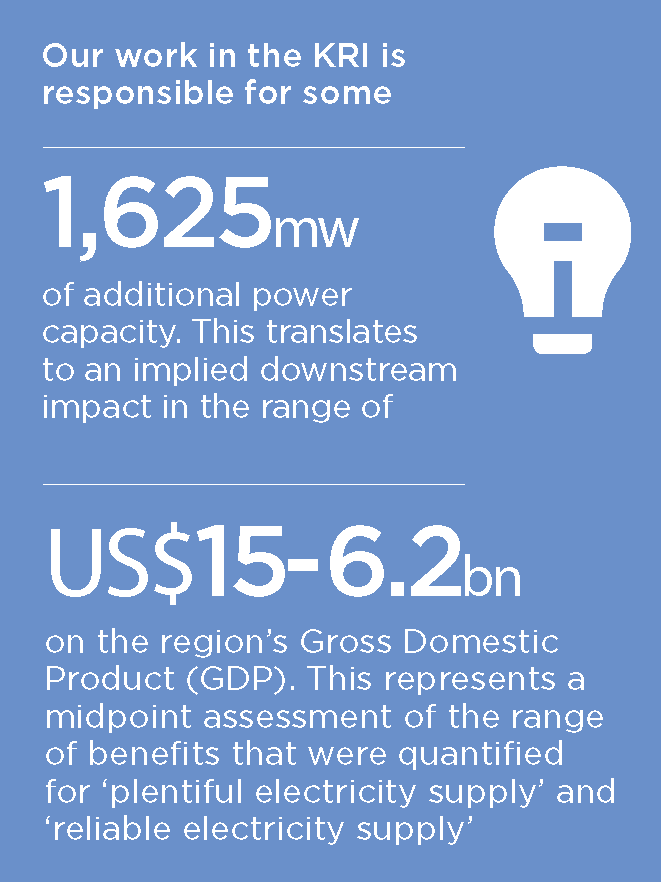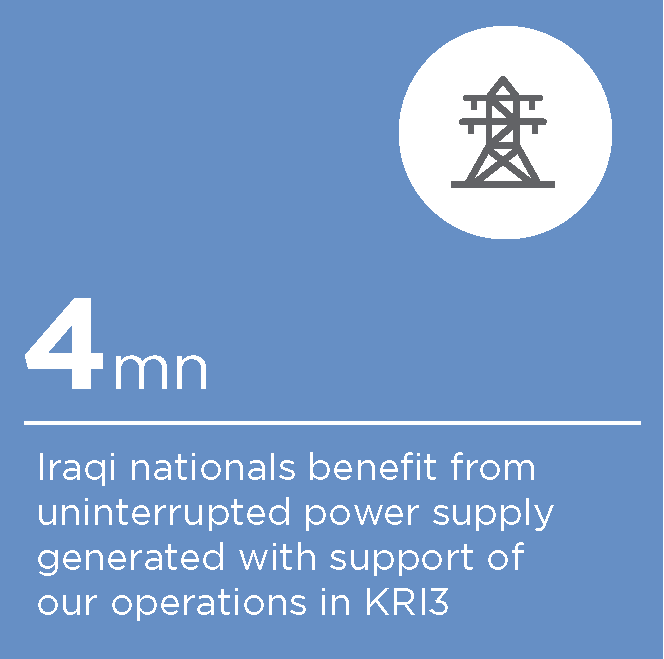 Our operations generate millions of dollars in revenue through taxes and royalties that can support national economies and contribute to local development. Wherever possible, we purchase goods and services from local suppliers and provide support to develop local businesses and skills. By generating revenue, investing in communities' long-term needs, and increasing access to affordable energy, we empower the economies in which we operate.
On a more macro level, Crescent Petroleum has been a tireless advocate of responsible public policy measures. We have consistently championed public-private partnership as a means to solve the infrastructure challenges of the MENA region and to address the problem of youth unemployment.
Crescent Petroleum's commitment to training our workforce and developing local talent is another critical contribution to regional capacity-building and the reduction of unemployment.
Read More
What does our project mean for residents of the KRI?
A virtually uninterrupted and reliable power supply has brought the following benefits for residents of the KRI:
Read More
Lighting the way
The Kurdistan Region of Iraq (KRI) is an economy undergoing a period of significant transition. Until 2007–08, the demand for energy in the region far outstripped supply, leading to constant blackouts.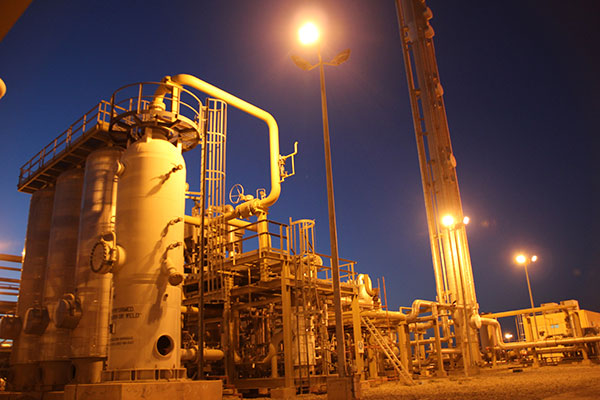 Businesses were forced to rely on expensive diesel generators, and the economy as a whole suffered from intermittent power availability. Since then, Crescent Petroleum and its affiliates have invested heavily in extracting the natural gas needed to fuel two vital power plants. In doing so, we have provided energy security to the KRI and helped to spur economic development by reducing energy costs for companies.
As a result of Kurdistan Gas project, residents of the KRI enjoyed an average of 22 hours of power every day — a nearly uninterrupted supply — compared with an average of 8 hours a day in 2006. In addition, local infrastructure and industries have been able to develop significantly, heralding widespread social and economic gains.
Read More
Local sourcing, local impact
As one of the largest private investments in Iraq's energy sector, the Crescent Petroleum and <a href='https://www.danagas.com/' target='_blank'>Dana Gas</a> project has directly fed the local economy by creating employment and business opportunities for contractors.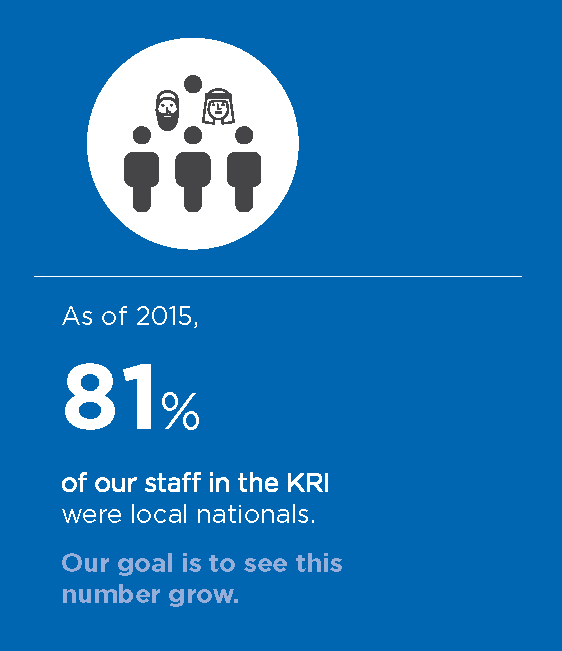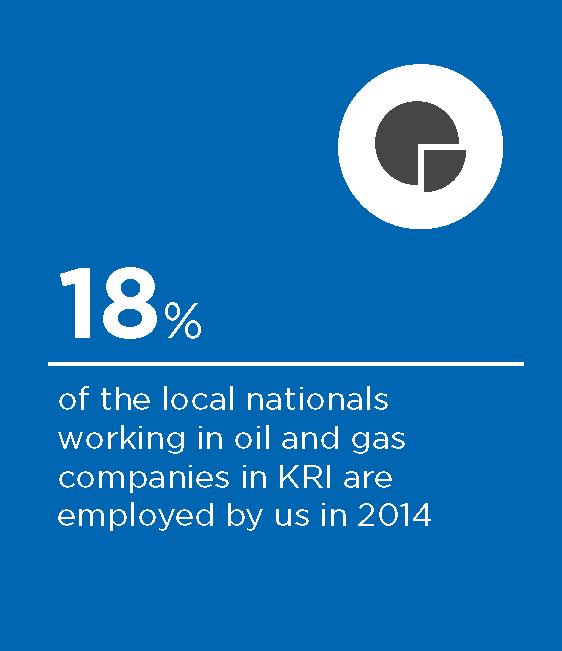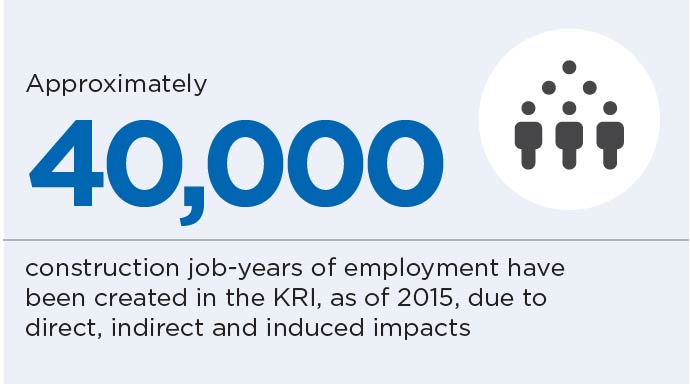 Crescent Petroleum prefers to engage local citizens wherever possible, paying salaries in line with international practices. This practice benefits everyone: local employees gain new skills through our employee training programmes, while we gain by reducing our reliance on expensive expatriate labour. Even after the completion of the construction phase, our project has continued to create long-term job opportunities for local nationals.
Read More
A leading voice in the industry and beyond
Crescent Petroleum demonstrates leadership by proactively engaging with the energy industry and policymakers across the MENA region on critical regional, social and economic challenges.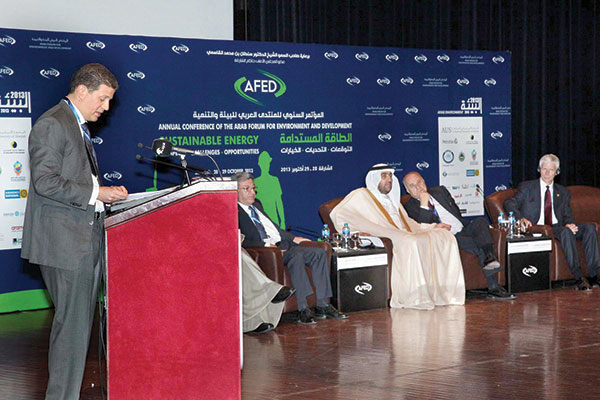 We are a well-known advocate of public-private cooperation as a solution to low infrastructure investment and high unemployment in the region. We have also consistently called for subsidy reforms that would reduce pollution levels while freeing up hundreds of billions of dollars for productive investment, leading to more jobs, increased standards of living, and stronger economic competitiveness for our region.
Crescent Petroleum is a strong advocate of natural gas as an abundant, inexpensive, and clean fuel of the future. We champion environmental stewardship and good governance through our participation in numerous regional and international forums, including the World Economic Forum (WEF) and the Arab Forum for Environment and Development (AFED).
Read More
Youth, our greatest natural resource
Unemployment is a major challenge for the Middle East. The region has the highest rate of youth unemployment in the world at 27.2 per cent according to the World Economic Forum (WEF).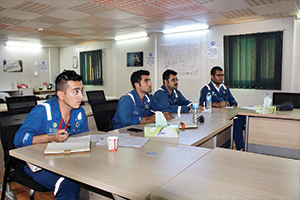 Unemployment is a major challenge for the Middle East. The region has the highest rate of youth unemployment in the world at 27.2 per cent according to the World Economic Forum (WEF). This presents a serious problem for a region where more than half the 369 million inhabitants are under the age of 25.
Crescent Petroleum believes that tackling youth unemployment is critical to unlocking the potential of the Middle East. The employment opportunities we create empower Middle Eastern youth to plan for their futures, contributing to the economic and political stability of the region.
Crescent Petroleum supports numerous youth-oriented initiatives at local universities and international organisations. We are also proud of our involvement in the Arab Stabilisation Plan, a pioneering policy response to the job crisis in the Arab world.
Read More