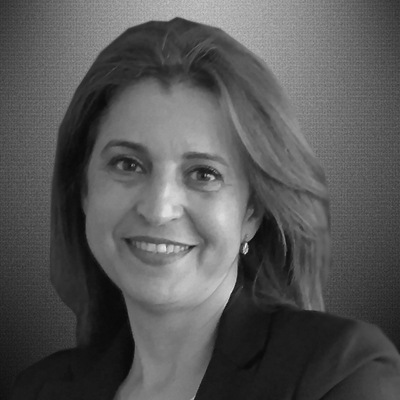 RAZAN EL BADAOUI
HEAD OF EMPLOYEE ENGAGEMENT
Razan El Badaoui is responsible for creating and maintaining an empowering and rewarding corporate culture at Crescent Petroleum. In addition to organising internal events and contributing to the development of employee policies, she oversees numerous human resources activities for the Company, such as onboarding and employee engagement. She was instrumental in launching Crescent Petroleum and Dana Gas' human resource initiatives in the Kurdistan Region of Iraq.
Razan has over 30 years of global expertise that span the fields of oil and gas, banking and investment, real estate, media and education.
Prior to joining Crescent Petroleum in 2001, Razan worked in the administrative division of Barakat Real Estate Co in the USA and, earlier, at the Human Resources Department of Kuwait International Bank in Kuwait.
Razan holds a Bachelor of Arts degree in English Literature from Kuwait University.
For three years, Razan has provided her expert mentorship and support to aspiring women entrepreneurs throughout the Middle East through the Cherie Blair Foundation for Women.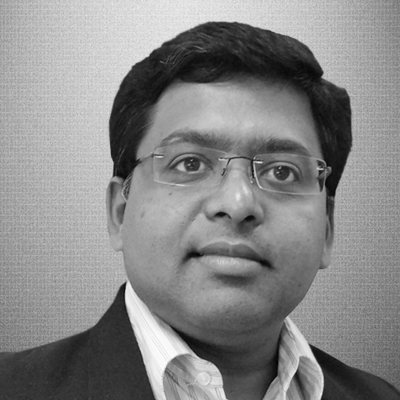 SAJI CHACKO
DIRECTOR, ACCOUNTING & REPORTING
Saji is responsible for all accounting and related functions for the Crescent Petroleum Group. Saji joined PricewaterhouseCoopers, India during 1991 as part of training for his Chartered Accountancy. Thereafter, he worked in their Mumbai, Singapore and Dubai offices, and joined Crescent Petroleum in 2001. He is an associate member of the Institute of Chartered Accountants of India and also a graduate member of the Institute of Cost & Works Accountants of India.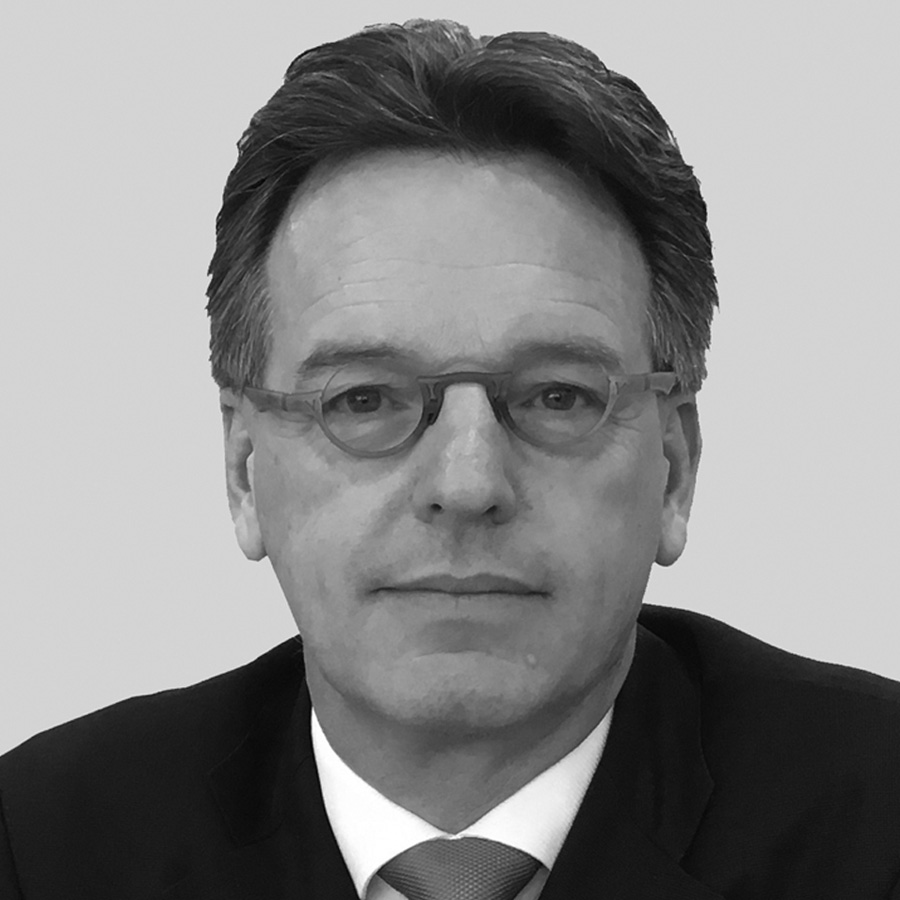 BERNARD DE WOLFF
SENIOR DIRECTOR, PROJECTS
Bernard joined Crescent in 2012 and is responsible for field development and surface facilities. He has also worked as General Manager of the Kurdistan Operations. He has more than 25 years' experience in project management, engineering, construction and field development both onshore and offshore. The last 12 years he has worked on oil and gas developments in the Middle East, including Syria, Libya, Iraq, Kurdistan and Egypt. Bernard started his career with Fluor Daniel in various engineering roles and project management. He then moved on to Petro-Canada and worked on various projects in the North Sea and Middle East. He has a Master's Degree in Mechanical Engineering from the Technical University Eindhoven in The Netherlands.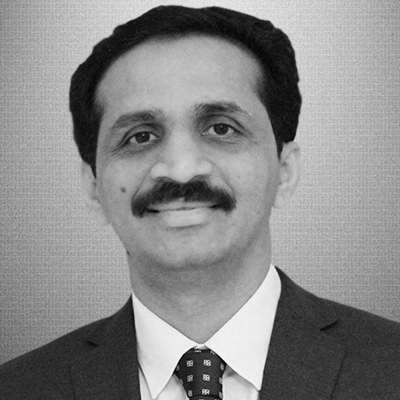 RAKESH EDAVALATH
DIRECTOR, SUPPLY CHAIN & CONTRACTS
Rakesh oversees procurement, contracting, inventory control, warehousing and logistics functions at Crescent Petroleum. He works to ensure the optimal productivity, quality, and efficiency of projects and operations. In addition, he consults on all key matters related to corporate affairs and business services.
Rakesh has over 25 years of experience in supply chain management in the oil and gas sector in UAE and India.
Prior to joining Crescent Petroleum in 2007, Rakesh served as the Acting Commercial Services Team Leader of Zakum Development Company in the UAE and, earlier, as Deputy Manager of Contracts and Procurement at the Oil and Natural Gas Corporation in India.
Rakesh holds a Bachelor of Technology in Mechanical Engineering degree from the University of Kerala, India, in addition to a Postgraduate Diploma in Materials Management from the Indian Institute of Materials Management. He is a member of the Chartered Institute of Procurement and Supply (MCIPS), UK.
Through his philanthropic endeavours in his home state of Kerala, India, Rakesh aims to provide a fairer access to school education.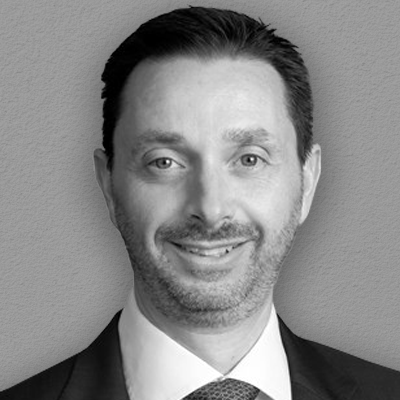 DIMITRIS TSOUROPLIS
DIRECTOR, HUMAN RESOURCES
Dimitris Tsouroplis, joined Crescent Petroleum in February 2020 as Human Resources Director, based in the UAE. Prior to that, he held senior managerial positions in HR for several multinational companies including BP, The Coca-Cola Company, Vodafone and the Libra Group. He has wide-ranging international experience throughout Europe, the Balkans and the Middle East, with particular expertise in rewards, resourcing, talent management and M&A/Restructurings considerations. Dimitris began his career with BP Exploration in Aberdeen and continued with BP Hellas, Panafon, The Coca-Cola Company Southeast Europe & Middle East Division and Vodafone. At Vodafone he became Head of Human Resourcing (Greece) and latterly Group Head of Resourcing, based in London. The most recent one was with the Libra Group, a family conglomerate business in Shipping, Aviation and Energy, in which Dimitris held the HR Director role for the Group based in London and New York. Dimitris has studied Business Management and Economics and holds a postgraduate degree in Human Resources from Aberdeen and IMD University.
STEPHEN MENEZES
DIRECTOR, INSURANCE
Stephen is responsible for insurance and risk management function of Crescent Group. He has over 18 years of professional insurance and risk management experience, majority of which in the oil & gas industry. He was previously head of insurance at Emirates National Oil Co. (ENOC) responsible for insurance and risk management of the group. Prior to ENOC, he worked with various insurance companies in Dubai including Royal & Sun Alliance Insurance, Northern Assurance Company and General Accident Insurance. Stephen holds a Bachelors degree from Mangalore University and is an Associate of the Chartered Insurance Institute of the U.K.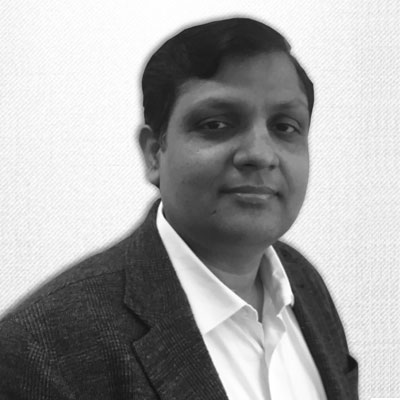 JAYAKRISHNAN RAMASWAMY
DIRECTOR, BUSINESS PROCESS & SYSTEMS
Jayakrishnan is responsible for developing, monitoring, and optimising business processes and systems in line with the prevailing strategy at Crescent Petroleum. Besides ensuring corporate efficiency, he provides guidance and support for all key corporate affairs and business services. He plays an instrumental role in maintaining corporate communications including online presence and is primarily responsible for developing overall sustainability thought processes and spearheading annual reporting efforts.
Jayakrishnan offers over 25 years of diversified experience in the areas of finance and accounting, organisational development, and strategic partnerships in the UAE and India.
Prior to joining Crescent Petroleum in 2011, Jayakrishnan served as the Enterprise Resource Planning Project Director at Petrofac in the UAE after serving in various other capacities over a ten-year period.
Jayakrishnan holds a Bachelor of Commerce degree from the Sri Sathya Sai Institute of Higher Learning in India. He is a Chartered Accountant from India and a Certified Public Accountant from the USA, in addition to being Certified in International Treasury Management by the Association of Corporate Treasurers, UK.
Through his philanthropic endeavours in his hometown of Chennai, India, Jayakrishnan aims to provide a fairer access to education and healthcare.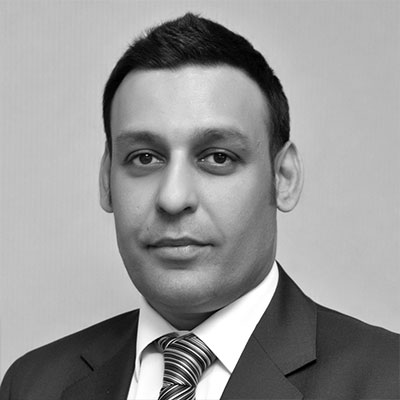 SYED ZAKI HASSAN
DIRECTOR, FINANCE
Zaki is an international gas and power specialist with 16 years' in-depth experience advising governments, multinationals, and public and private sector clients on deal structuring, energy economics, business strategy, market restructuring, valuation and regulation/policy across the world. He was the Managing Director, Corporate Finance with Global Union Energy ventures in Bahrain and Director, Energy Corporate Finance with PricewaterhouseCoopers in London before joining Crescent as Consultant Financial Advisor. Zaki holds a PhD in Theoretical Physics from London University and a degree in Physics from Oxford University.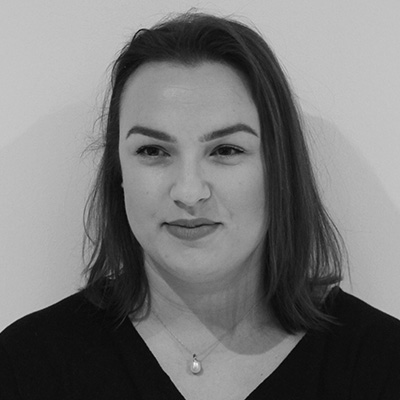 VICTORIA WOJEWODKA
MANAGER, UK OFFICE
Victoria is the Manager of our UK offices based in London and manages all our corporate affairs and communications in the UK.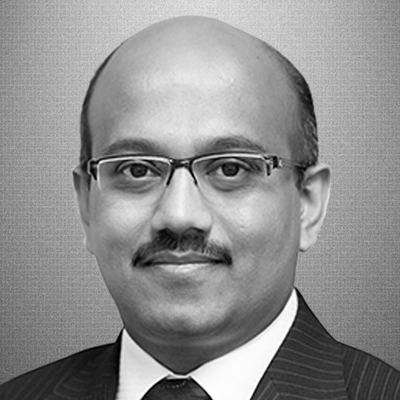 DILEEP G. PILLAI
DIRECTOR, INFORMATION TECHNOLOGY
Dileep leads the Company's Information Technology function. Dileep has more than 20 years of international experience in Information technology field which covers technical, techno-commercial and Managerial roles. As Director Information Technology, he is responsible for policy development, setting technical standards, determination and implementation of the IT requirement of the Company. Prior to joining Crescent, Dileep worked in organizations like Crompton Greaves, Novel Inc, etc. Dileep has an Engineering degree in Electronics & Communication from MS University, India and an M.B.A. from Mahatma Gandhi University, India.

[/fusion_popover]
SALEM J. REZOKY
BRANCH MANAGER, IRBIL OFFICE

[/fusion_popover]
SALEM J. REZOKY
BRANCH MANAGER, IRBIL OFFICE

[/fusion_popover]
SALEM J. REZOKY
BRANCH MANAGER, IRBIL OFFICE