Majid Jafar is the CEO of Crescent Petroleum, the Middle East's oldest private oil & gas company, and Vice-Chairman of the Crescent Group of companies, which includes interests in port management, logistics, venture capital, private equity and real estate. He is also Managing Director of the Board of Dana Gas (PJSC), the leading publicly-listed natural gas company in the Middle East, in which Crescent is the largest shareholder. His previous experience was with Shell International's Exploration & Production and Gas & Power Divisions…
Badr Jafar is the President of Crescent Petroleum and CEO of Crescent Enterprises. He serves as Chairman of Gas Cities LLC, a joint venture between Crescent Petroleum and Dana Gas PJSC and as Chairman of Pearl Petroleum, a partnership between Crescent Petroleum, Dana Gas, OMV of Austria, MOL of Hungary & RWEST of Germany. Badr Jafar attended Eton College and graduated from Cambridge University with a Master's Degree in Engineering and a Business Degree from the Judge Business School of Cambridge University….
Razan is a Director at the Crescent Group of companies, based in Sharjah in the United Arab Emirates. She works in the Chairman's office of Crescent Petroleum, focusing on the companies' legal matters and business services. She also serves as Secretary of the Dana Gas International Advisory Board.
Prior to joining Crescent, Razan qualified as a Solicitor of the Supreme Court of England and Wales with the Norton Rose Group, having worked in its London, Paris and Dubai offices. She also worked alongside Professor James Crawford as a Research Associate at the Lauterpacht Centre for International Law (LCIL) at Cambridge University, where she assisted Professor Crawford and his colleagues on various important international law publications…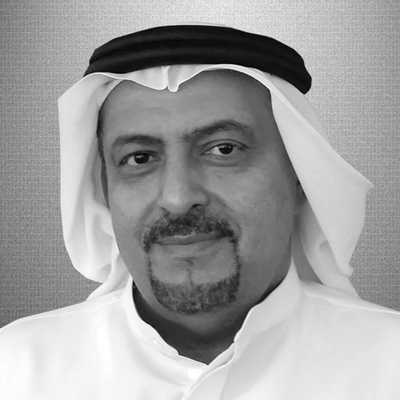 ABDULLA AL-QADI
EXECUTIVE DIRECTOR , EXPLORATION & PRODUCTION
Mr. Abdulla Al-Qadi is a graduate of New Mexico School of Mining & Technology in USA. Mr. Al-Qadi is a petroleum engineer by education with extensive and diversified experience in exploration and development operations, mainly in petroleum development, drilling and production. Prior to joining Crescent Petroleum, Mr. Al-Qadi has had a highly successful career for over 17 years with ADNOC group, most recently as the Offshore & Onshore Drilling Manager. His main role in Crescent Petroleum is managing the Company's exploration and production operations within and outside the UAE as well as new business development.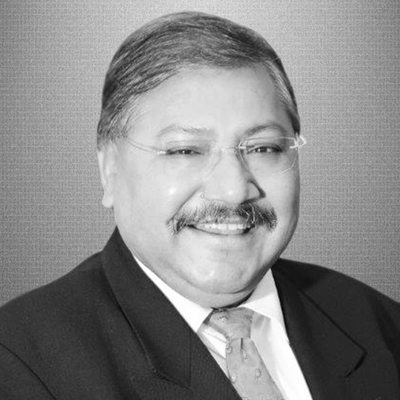 NEERAJ AGRAWAL
CHIEF FINANCIAL OFFICER
Mr. Neeraj Agrawal is responsible for Crescent Petroleum's finance & treasury functions and in particular for relationships with the investment and banking community. He is also responsible for business development, including mergers and acquisitions. His achievements include the innovative equity funding of Crescent Petroleum's gas project, successful formation & capitalization of Dana Gas (including the private placement and IPO), US $ 1.2 billion acquisition and financing of Toronto stock exchange listed Centurion Energy International Inc and Middle East region's first forward looking accelerated US$ 1 billion sukuk issued by an associate company. He joined Crescent Petroleum in 1988 and prior to that worked with Ernst & Young and PricewaterhouseCoopers in the audit and management consultancy divisions. Mr. Agrawal has a B.Com (Honours) degree from the University of Delhi and is a Chartered Accountant.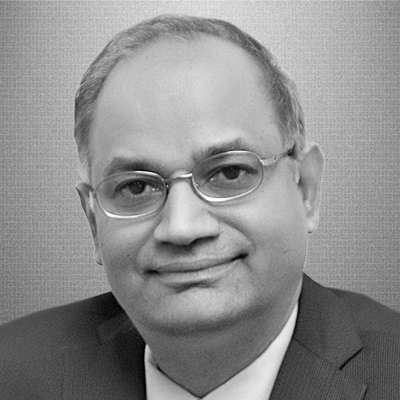 RAVI KUMAR
CHIEF CORPORATE OFFICER
Mr. Ravi Kumar is responsible for managing the Company's operations in its headquarters and other offices, with innovative and effective common business services. Business Services include accounts, human resources & administration, information technology, and supply chain. He is also extensively involved in business development activities, including contract negotiations. Mr. Kumar is a Chartered Accountant and member of the Chartered Institute of Management Accountants, London and the Institute of Cost & Works Accountants, India. Prior to joining Crescent Petroleum in 1991, he worked in the audit divisions of Ernst & Young in the UAE and A. F. Ferguson & Co. in India. He also holds a B.Com (Honours) degree from the University of Delhi.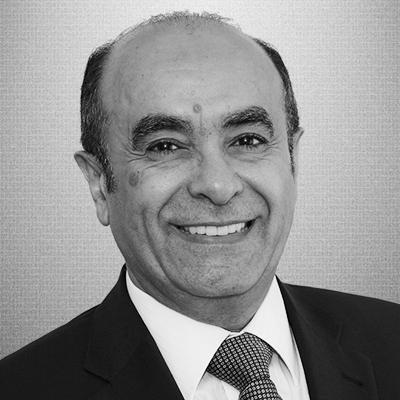 MOHAMMED E.MAKKAWI
EXECUTIVE DIRECTOR , PROJECTS
He is a highly experienced engineer with direct involvement since 1983 in project management and development of new projects, mainly in the gas sector. Mr. Makkawi is the former Chief Engineer in Sharjah Container Terminal, and Site Engineer with Contracting & Trading Company (CAT) of Lebanon. Mr. Makkawi graduated in 1974 from the American University of Beirut, with B.E. Mechanical Engineering.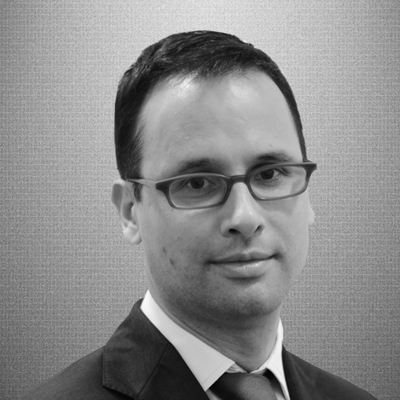 DRAZEN PETKOVICH
EXECUTIVE DIRECTOR ,LEGAL
Mr Drazen Petkovich heads up the Crescent Petroleum Legal Department, which is responsible for advising the Company on its major projects and transactions as well as on operational and general commercial matters. Before joining Crescent Petroleum, he was a senior lawyer at a leading international law firm in London. Mr Petkovich is an English and Australian qualified lawyer with over 10 years of experience gained in private practice in the fields of oil and gas, banking and finance and dispute resolution. He holds an Honours Degree in Law and a Bachelor of Arts (Psychology) from Macquarie University, Sydney. Prior starting legal practice, he served as a judicial assistant in the New South Wales Court of Appeal.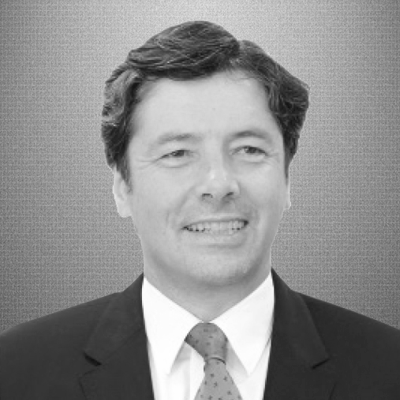 THOMAS S.WATTS
EXECUTIVE DIRECTOR , PROJECTS
Mr. Thomas joined Crescent Petroleum in 1989 and was initially responsible for the installation of Crescent Petroleum's offshore gas processing platform and pipeline, and later conceived, developed and implemented the Gas Supply Project. More recently, he played a pivotal role in securing the contracts with the Kurdistan Regional Government for 2 large gas fields and oversaw the fast-track implementation of the surface facilities to supply gas to power stations, and is currently responsible for the appraisal of those fields and further development of projects in North Iraq. Thomas has 30 years of international experience in the development and management of oil and gas projects specializing in the structuring of the gas-chain (facilities, transportation, processing and distribution) and the marketing and sales of gas and LPG. He was previously involved in several major projects in Denmark, Norway, the U.K. and the U.S.S.R. for multi-national oil companies and consultants. Mr. Watts graduated in 1979 from Birmingham University with B.Sc. (Honours) in Mechanical Engineering.