WORKING RESPONSIBLY
The health, safety, and security of our people, assets, and operations are of paramount importance and we strive to maintain the highest standards and continually improve our performance.
Putting safety first
Given both the challenging and volatile environments in which we operate, the health, safety and security of our people is of the highest consideration.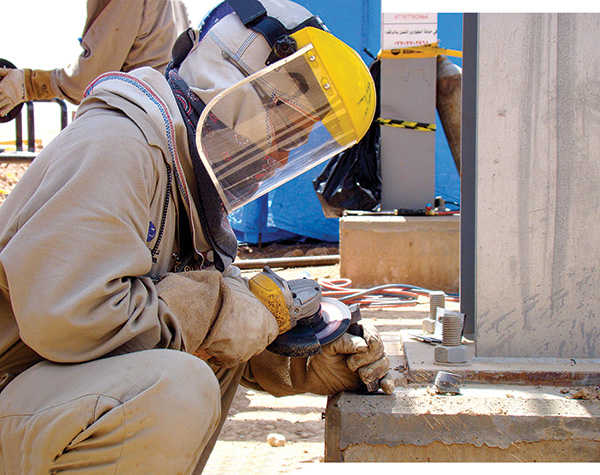 Our commitment to protecting our workers and communities, preserving the environment, and maintaining the integrity of our assets is set out in our Health, Safety and Environment (HSE) policy and realized through our HSE management system and Emergency Response Plans (ERP). Specifically, we adhere to OHSAS 18001 guidelines and have created a strong safety culture across all our operations.
Safeguarding our people and stakeholders
We have a strong collective culture of safety in which everyone is responsible for their own safety as well as those around them. Crescent Petroleum prioritizes safety in employee training. For example, our Safety Training Matrix matches specific trainings to each personnel position, ensuring that every employee is fully aware of their role in ensuring individual and group safety.
Safety training workshops are also extended to contractors to help reduce the number of health and safety incidents in our supply chain. In 2015, over one thousand individual HSE training sessions were delivered at our operations in the Kurdistan Region of Iraq (KRI). We maintain an incident register to record all health and safety incidents and lessons learned which helps us to further improve our approach to HSE across Crescent Petroleum operations.
The ERP framework is designed to facilitate a quick and immediate response that is appropriate to the nature of the emergency. Naturally, we go far beyond dealing with emergencies. Keeping in mind the importance of our employees' health and well-being, the Company is a leader in providing regular health check- ups, counselling, and treatment to employees, workers, and their families.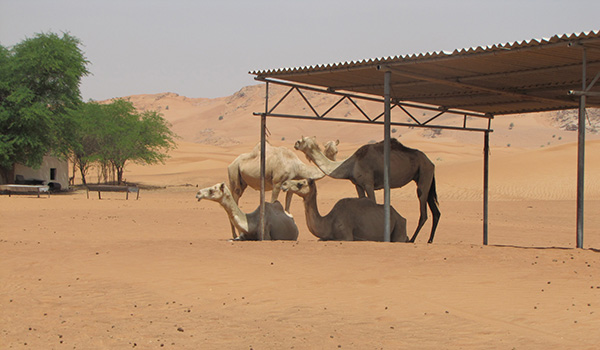 Safeguarding our Environment
Crescent Petroleum has an exceptional track-record of environmentally responsible project planning and execution. Our Environmental Aspects Procedure (EAP), first implemented in 2010, applies the same level of engagement and transparency to environmental challenges as to management and business decisions and our goal is to leave a legacy of environmental care in the communities where we operate. This complements our Health, Safety, and Environmental (HSE) policy to ensure that we follow a systematic approach to environmental management, waste minimization and pollution prevention and control.
As a result of initiatives undertaken to provide safer working conditions for employees and contractors at our KRI operations, our Total Recordable Injuries Frequency Rate improved to 0.67 in 2015 compared to 1.04 in 2013, well below the industry average of 1.4 (2014)
Read More
The highest standards of risk management and insurance
Accurate assessment of risks within our operating environment is critical to the viability of our business.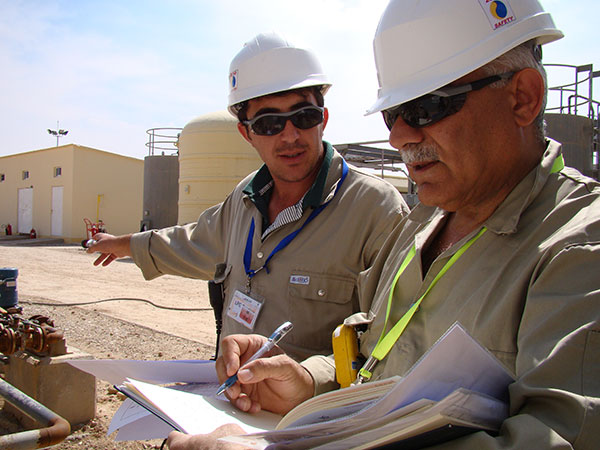 We continuously monitor and adapt to changing political, economic, law enforcement, military, and social situations, maintaining open relations with local communities and government officials wherever possible.
Our insurance team carefully assesses the risk exposure for each project, considers all relevant aspects, and recommends appropriate insurance coverage. They advise on all factors that affect our stakeholders and the communities surrounding our facilities.
Across our operations, we have defined procedures for performing risk and threat assessments, allocating enough time to conduct these processes thoroughly. All Crescent Petroleum security personnel become fully conversant with the risk environment prior to any operation.
Read More
Ensuring a secure working environment
The rising unrest in Iraq over the past year has threatened economic, social, and political stability in the region.
We have taken every precaution to protect the 500+ employees who work onsite in the KRI against threats that could adversely affect them or our operations.
Crescent Petroleum has prioritised the safety of its workers and their families, taking all necessary safety and security measures and establishing a plan of action should the situation deteriorate.
Read More
CRESCENT PETROLEUM TODAY