EMPOWERING COMMUNITIES
Individual lives matter: we want every person in the communities around our operations to benefit from our presence.
Contributing to the UAE's thriving society
We have proudly supported sustainable development of the UAE through several initiatives which will support the UAE Vision 2021 and in particular the UAE's ambition to be the happiest of all nations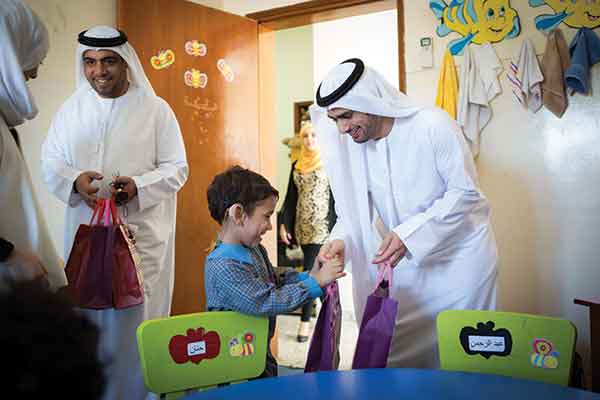 Our key contributions include:
In 2014, Majid Jafar, CEO of Crescent Petroleum, launched the Centre for Economic Growth, an Abu Dhabi–based collaboration between one of the world's top-ranked business schools (INSEAD), and various private sector enterprises in the Middle East.
The Centre is a unique platform for private-public sector dialogue with regional thought leadership on youth unemployment, employable skills and driving economic growth with timely, independent data and economic research on the region. The center launched two new reports in 2015: the MENA Talent Competiveness Index and the role of Technology in Driving Transformation in the Labor Market.
Enhancing education for Arab nationals: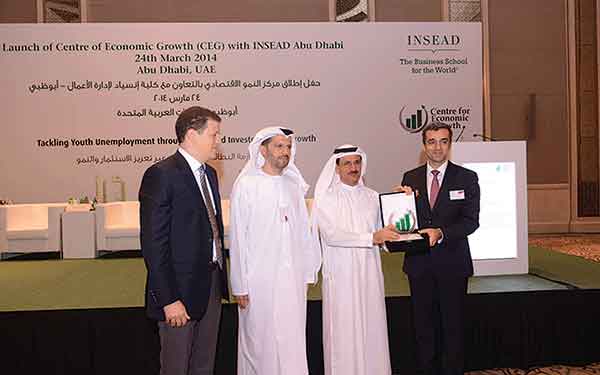 As part of our commitment towards enhancing the education of Arab nationals, Crescent Petroleum, in partnership with the British Council and Edraak, the first nonprofit "Massive Open Online Course" (MOOC) platform, has launched a free online English course for Arabs nationals. The course has managed to attract over 130,000 people and 8,558 learners have completed the course and earned a certificate. This is still a significant number considering that this was the highest number of certificate earners in Edraak's history. In addition to its successful online impact which reached Egypt (highest participation rate), Palestine, Iraq and others, the Norwegian Refugee Council (NRC) in Jordan has administered the course at the Zaatari refugee camp, which has been housing thousands of Syrian refugees. A total of 40 learners have completed the course at the camp.
Strengthening communities and supporting social causes
Crescent Petroleum has supported a host of UAE-based community initiatives and causes, either through our own contributions or by partnering with other organisations to deliver high-impact projects:
We have supported charities through generous donations, including the Rashid Pediatric Centre and the Emirates Association for the Blind.
We were one of the main sponsors of Sharjah City for Humanitarian Services (SCHS), which has provided education, care, training, and rehabilitation to over 2,000 children and adults with special needs.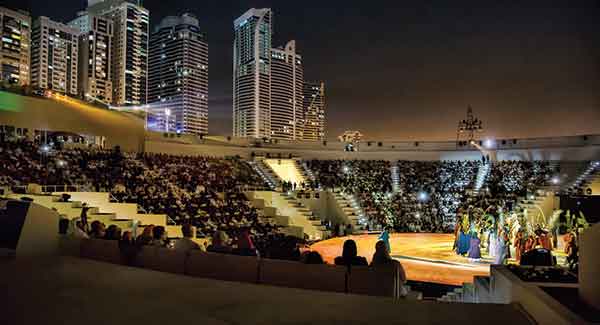 Promoting cultural diversity and preserving heritage
Crescent Petroleum takes particular interest in supporting local and global art projects. We have partnered with the Sharjah Biennial and the Venice Biennial, among others.
We have supported the promotion of Iraqi art and culture by reprinting the 1971 publication Art in Iraq Today, and by funding the National Youth Orchestra of Iraq's first-ever performances in Edinburgh, Glasgow, and London. We have also provided support to the Iraqi Cultural Club in the UAE as it promotes Iraqi musicians, poets, and artists.
A 'Cluster of Light' in the 'Arab Capital of Culture'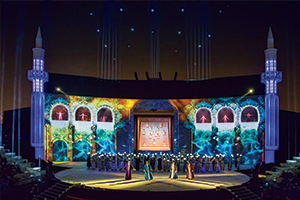 The Emirate of Sharjah was named the 'Arab Capital of Culture' by UNESCO in 1998, and has received the title of 'Islamic Culture Capital'. We are a major supporter of Sharjah's investment in regional art and culture. We were a strategic partner in the launch of 'Clusters of Light', an elaborate theatrical retelling of the greatest historical and mythical tales of Islam.
Read More
Our social interventions in the KRI cover the following
broad thematic areas
A commitment to creating positive and long-lasting change in the regions and communities we serve underlies every one of Crescent Petroleum's ventures.
Improving access to energy
In addition to developing the KRI's energy infrastructure, Crescent Petroleum continues to extend power supply to the villages neighbouring our liquefied petroleum gas (LPG) plant at no cost.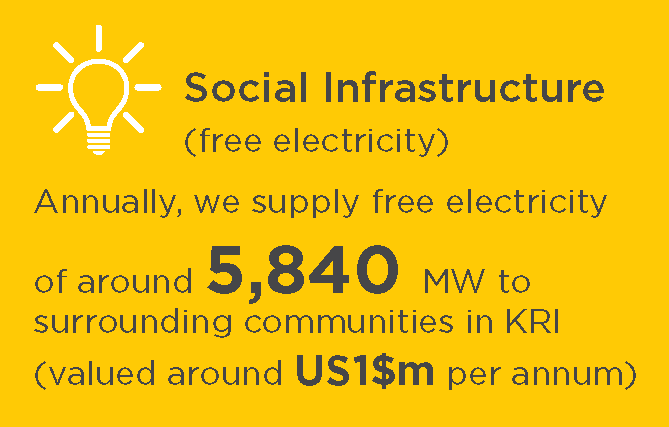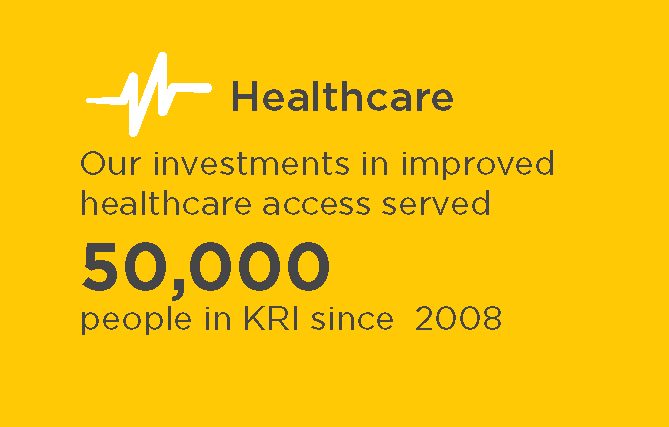 Improving access to healthcare
Crescent Petroleum launched mobile health clinics in 2008 to increase the availability of healthcare facilities in the most remote territories of the KRI. Mobile clinics provide medicine, basic healthcare treatments, and diagnostic services. We have contributed to the construction of an X-ray facility for a hospital that lacked this technology and financially supported the construction of the Par Hospital, Chemchemal Maternity Hospital, and Girdasoor Health Centre.
Improving access to social infrastructure
Throughout Crescent Petroleum's tenure in the KRI, we have funded and delivered a range of social infrastructure projects.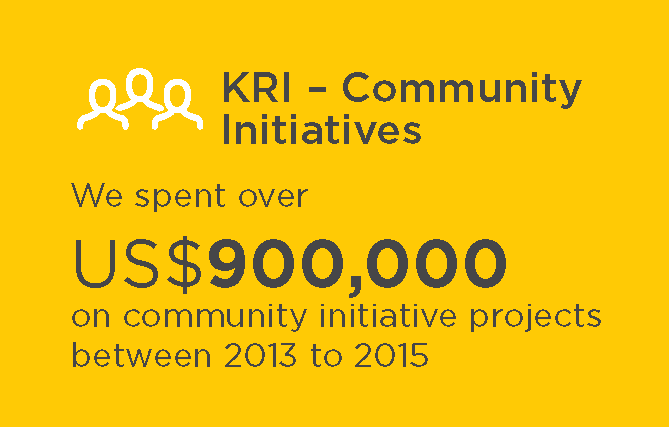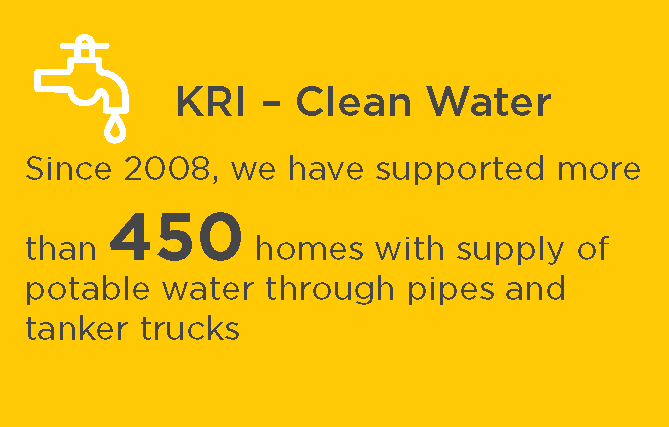 Our ongoing investment in providing access to clean drinking water includes drilling water wells; transporting clean drinking water to communities; connecting water sources to villages by pipelines; and refurbishing water tanks and systems.
Read More