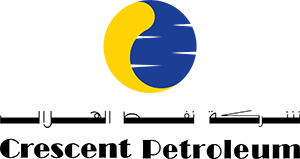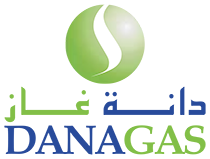 Khor Mor Field produces 400mmscfd gas and 15,000 bbls/day condensate
Pearl Petroleum plans expansion as it marks a decade of production in KRI
Dana Gas, the Middle East's leading publicly-listed regional natural gas company, and its partner Crescent Petroleum, have announced achievement of a 30% increase in production capacity at the Khor Mor field in the Kurdistan Region of Iraq, which the companies jointly operate on behalf of Pearl Petroleum. This increase delivers much-needed gas supply to fuel power plants in the region, and marked a major milestone as the companies commemorate 10 years of continuous production in the region in a special ceremony with the Kurdistan Regional Government in Erbil.
The expansion at the Khor Mor gas processing plant consisted of a series of plant additions and modifications to de-bottleneck throughput, raising output capacity from 305 MMscfd of natural gas to 400 MMscfd, with over 15,000 barrels per day of condensate. The Plant, which began operating in 2008, supplies natural gas from the Khor Mor field by pipeline to power plants in the towns of Chemchemal and Erbil, and will soon supply a new plant in Bazian. The Khor Mor Plant also produces LPG and NGL, which are sold and trucked to the local markets.
Under a Gas Sales agreement signed in January 2018 with the KRG Ministry of Natural Resources, Pearl Petroleum will sell the additional quantities of gas to supply the power stations with affordable, environmentally favourable fuel, and further enhance electricity supplies.
The plant expansion comes online as Pearl celebrates a decade of production in the KRI. At a ceremony in Erbil attended by Kurdish Regional Government Prime Minister Nechirvan Barzani, Minister of Natural Resources Dr. Ashti Hawrami, and other senior officials, Board Members and senior executives from the companies commemorated the partnership between the companies and the KRG in delivering progress and improved services to the people of the region over the past decade.
Total investment in the Kurdistan Gas Project to date exceeds $1.4 billion with total cumulative production over 250 million barrels of oil equivalent (boe), which has resulted in over $20 billion of fuel cost savings and economic benefits for the Kurdistan Region and Iraq as a whole. Further investment is underway to expand production to 900mmscfd per over the coming 3 years, together with associated liquids.
Mr. Majid Jafar, CEO of Crescent Petroleum and Board Managing Director of Dana Gas, commented: "This production increase marks an important milestone as we also commemorate ten years of continuous production, and the beginning of a new chapter of expansion in operations and production which will see a further investment of over $600 million over the coming few years and a more than doubling of production again. The gas we have produced has led to significant fuel savings and social and economic value for the economy, and we hope to grow this in the years to come from the significant resources of these world class fields, for the benefit of the Kurdistan Region and all of Iraq."
Dr. Patrick Allman-Ward, CEO of Dana Gas, added:
"Despite many challenges over the past ten years we are proud to have maintained our production levels and operations and now with the settlement of all past receivables last summer and continuous payments since then, we look forward to significantly growing production to meet the growing demand for gas and electricity in the Kurdistan Region and Iraq as a whole."
In August 2017, Pearl Petroleum reached a full and final settlement with the KRG of the arbitration between them, including receiving $1 billion in cash from the KRG for past receivables and committing to expand their investment and operations in the region. These expansion plans include a multi-well drilling program now underway in both the Khor Mor & Chemchemal fields, as well as installation of additional gas processing and liquids extraction facilities.
Operation full-time staff numbers are over 600 with over 80% local staff, and training programmes to increase this figure further. In addition, the companies has contributed to local communities with support for local power generation, education and healthcare facilities, as well as support programmes for internally displaced people in Iraqi.
The Kurdistan Gas Project was established in 2007 as Dana Gas and Crescent Petroleum entered into agreement with the Kurdistan Regional Government (KRG) for exclusive rights to appraise, develop, produce, market, and sell petroleum from the Khor Mor and Chemchemal fields in the Kurdistan Region of Iraq (KRI). Production from the newly built plant in Khor Mor began 15 months later, in October 2008, an industry record. In 2009, Pearl Petroleum was formed as a consortium with Dana Gas and Crescent Petroleum as shareholders, and with OMV, MOL, and RWE joining the consortium subsequently with a 10% share each.